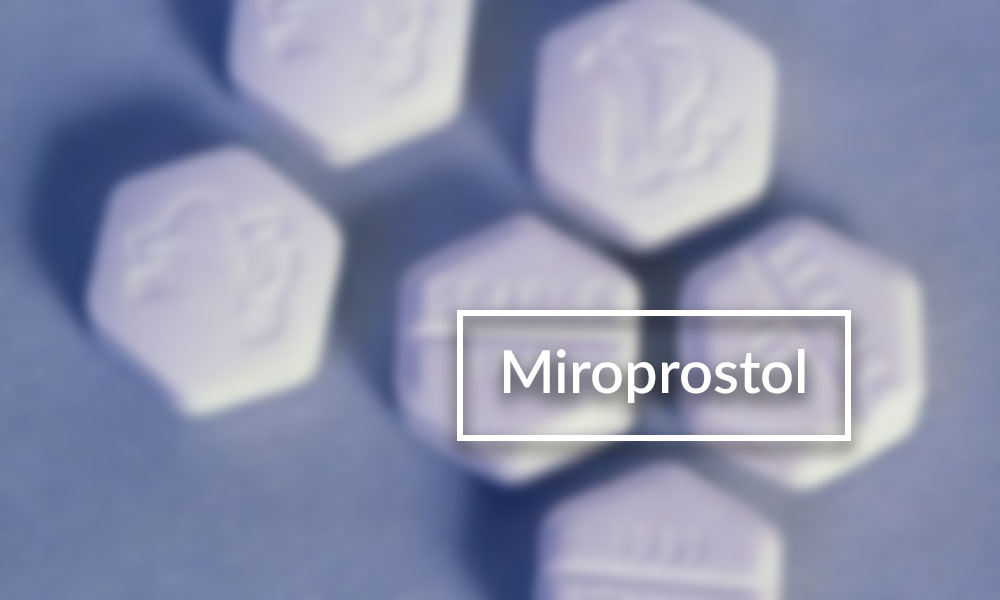 Misoprostol
Overview:
Misoprostol is used to prevent ulcers in people who are using certain arthritis or pain medications that might induce ulcers, such as aspirin. It preserves the lining of the stomach and reduces stomach acid secretion. It is a prescription drug used to reduce the risk of NSAID (nonsteroidal anti-inflammatory drugs, such as aspirin)–induced gastric ulcers in patients at high risk of complications from gastric ulcers, such as the elderly and patients with concomitant debilitating disease, as well as patients at high risk of developing gastric ulceration, such as those who have had a previous ulcer.
Primary Characteristics:
This compound belongs to the class of organic compounds known as prostaglandins and related compounds. These are unsaturated carboxylic acids consisting of a 20 carbon skeleton that also contains a five-member ring, and are based upon the fatty acid arachidonic acid.
Pharmacology:
Misoprostol is a prostaglandin E1 analogue that is used to lower the risk of stomach ulcers caused by NSAIDs.
Pharmacodynamics:
Misoprostol is a prostaglandin E1 analogue that reduces stomach acid release from parietal cells, lowering the risk of NSAID-induced gastric ulcers.   Misoprostol is also used to treat miscarriages and for first-trimester abortions, either alone or in combination with mifepristone.   An oral dose of misoprostol has an onset of action of 8 minutes and a duration of action of approximately 2 hours, a sublingual dose of 11 minutes and a duration of action of approximately 3 hours, a vaginal dose of 20 minutes and a duration of action of approximately 4 hours, and a rectal dose of 100 minutes and a duration of action of approximately 4 hours.
Mechanism of Action:
Misoprostol is a prostaglandin E1 analogue that reduces gastric acid output by stimulating prostaglandin E1 receptors on parietal cells in the stomach. Mucus and bicarbonate secretion rise, as does mucosal bilayer thickness, allowing the mucosa to create new cells.
Misoprostol attaches to smooth muscle cells in the uterine lining, causing contractions to become stronger and more frequent while also degrading collagen and lowering cervical tone.
Contradictions:
Misoprostol includes:
pelvic infection or sepsis
hemodynamic instability or shock
allergy to misoprostol known bleeding disorder
concurrent anticoagulant therapy
confirmed or suspected ectopic or molar pregnancy
Side Effects:
Misoprostol causes diarrhea, which normally starts two weeks after you start taking it. Frequent diarrhea can cause a significant loss of water and nutrients in your body. Nausea or stomach pains are other possible side effects. If you see any of these significant indicators of dehydration or mineral imbalance, contact your doctor straight once. Although a severe allergic reaction to this medicine is unusual, get medical help right once if one does develop.
Precautions:
Inactive chemicals in misoprostol might cause allergic responses or other complications. Consumption of alcohol and smoke on a regular basis may raise your risk of stomach bleeding. An incomplete abortion is rare if you use this drug with mifepristone to stop a pregnancy. Because of the risk of injury to an unborn child, this medicine should not be taken to prevent stomach ulcers during pregnancy (see also Warnings).
Warnings:
Misoprostol can result in birth abnormalities, early delivery, uterine rupture, miscarriage, or incomplete miscarriage, as well as potentially severe uterine hemorrhage. If you're pregnant, don't use misoprostol. You must have a negative pregnancy test before beginning this therapy if you are able to become pregnant. During therapy, you'll also need to take effective birth control to avoid getting pregnant.
Vision Pharmaceuticals (PVT) Limited
Vision Pharmaceuticals are one of the best pharmaceuticals companies of the world. Different types of pharma products & drug pellets we manufacture speak volumes of the high quality, efficacy & durability. If you have any query or want to know about any product, contact us on following numbers;
+92 (051) 449 3587, +92 (51) 449 3589, +92 (321) 517 1779