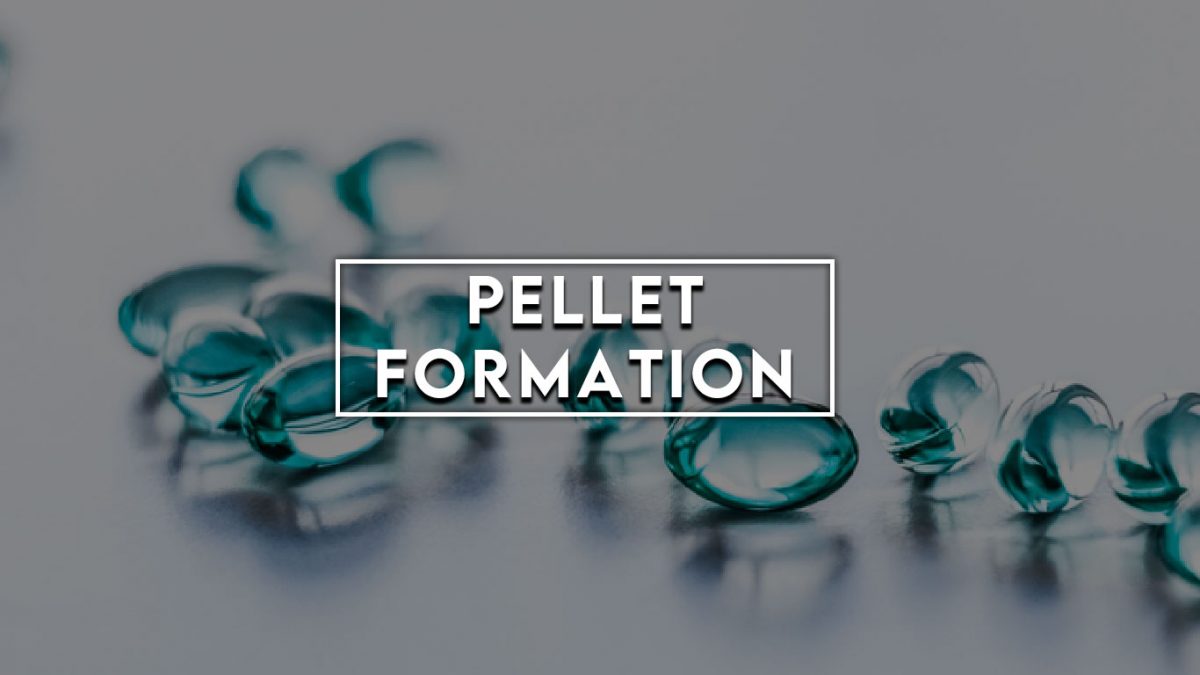 Drug Pellet formation may appear as semicircular granules to an unaided eye. But is it the same plain, old, bitter tastings medicinal stuff, nay! It indeed a marvelous of modern pharmaceutical research. We at Vision Pharmaceutical put literally our heart and soul with critical Thinking brains and expert hands into making drug palletization a reality and its wider availablity to local as well as international consumers.
Vision Pharmaceutical with its focused and result oriented R&D makes the formation of nearly spherical particles into final, pellitized product possible undergoing the process of fine particulating ,tumble drying, addition of binders and additives in various pellitization equipment.
Our unique pellitization techniques make us not only on par with any standardized international pellet manufacturers but give us un upper hand in economically competitive market as well. Drug Pellets manufacturing an art in itself and undergoes stages of production under uber scientific principles. What factors work deep down in these processing and how complicated it  ,let us have a look.
At first moist content of dried particles is reduced to form an effective air water interface. Make a granulation of particles possible with the help of both physical and applied forces. Physical forces impart tensile strength and liquid bridging among particles, changing capillary and surface tension of granules.
At Vision Pharmaceutical purpose built fully automated manufacturing unit makes tumbling motion of the particles possible and applied forces.   That arise as a result bring individual wetted particles close to each other and uniform distribution of active ingredients. This mechanism makes it possible to initiate pellitization process and subsequent growth of individual pellets under the following factors.
Nucleation
Nucleation the Formation of nuclei and the process of particles formation from the continuos phase via interaction within the physical environment. In this stage liquid bridges created making formation of three dimensional water-air-liquid bonding possible, this give particles specific physical appearance and properties. Vision Pharmaceuticals makes sure that particles size must kept smaller for better bonding strength.
Coalescence:
The second stage is coalescence, its a transition stage. This region affected by growth factors of coalescence and drug layering. Very important indeed so it needs to be closely supervised and Our R&D strives to make the process up to date. Coalescence brings discreet changes to size and no of particles but not to their mass.
Layering
Layering is a third and final factor in manufacturing process of pellet formation. It is a continuous phase where both size and properties of particulate matter changes with drug layering. Vision Pharmaceutical advanced, fully automated production facility. Makes its possible to layer single or multiple active drugs on a single granule. Masking of bitter tastings drugs with addition of layers of Tasteless additives also ensured in this process.
All these Physical and Chemical processes work simultaneously in delicate ways to make scientifically quantified, tasteless, single/multi ingredient active drug pellets a reality and Vision as a pioneer in the science of pellitization.